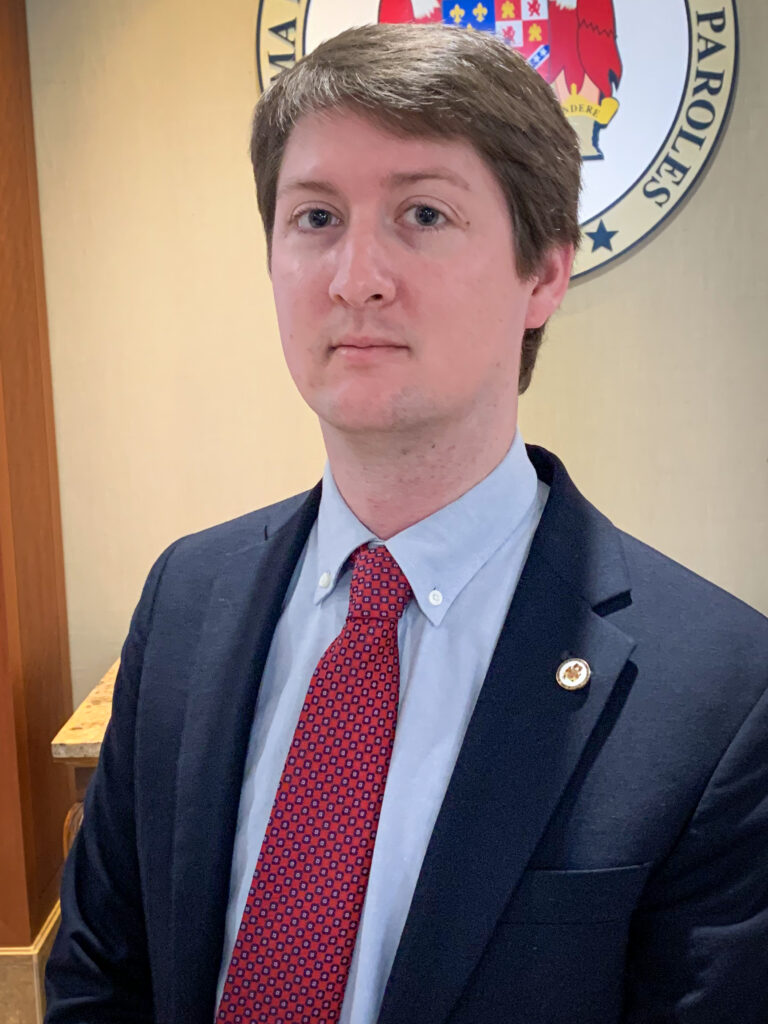 Legislative Liaison
Sawyer Knowles serves as Legislative Liaison at the Alabama Bureau of Pardons and Paroles. In this role, he is responsible for working alongside Alabama Legislature to draft and pass bills that support the Bureau's goals. He collaborates with other state agencies to coordinate policies to accomplish legislative directives.
Knowles began his career with the Alabama Personnel Department as Legislative Analyst. He was appointed as Legislative Liaison at the Bureau in January 2020.
In 2017, he received his Bachelor of Science in Political Science from the University of Alabama in 2017.