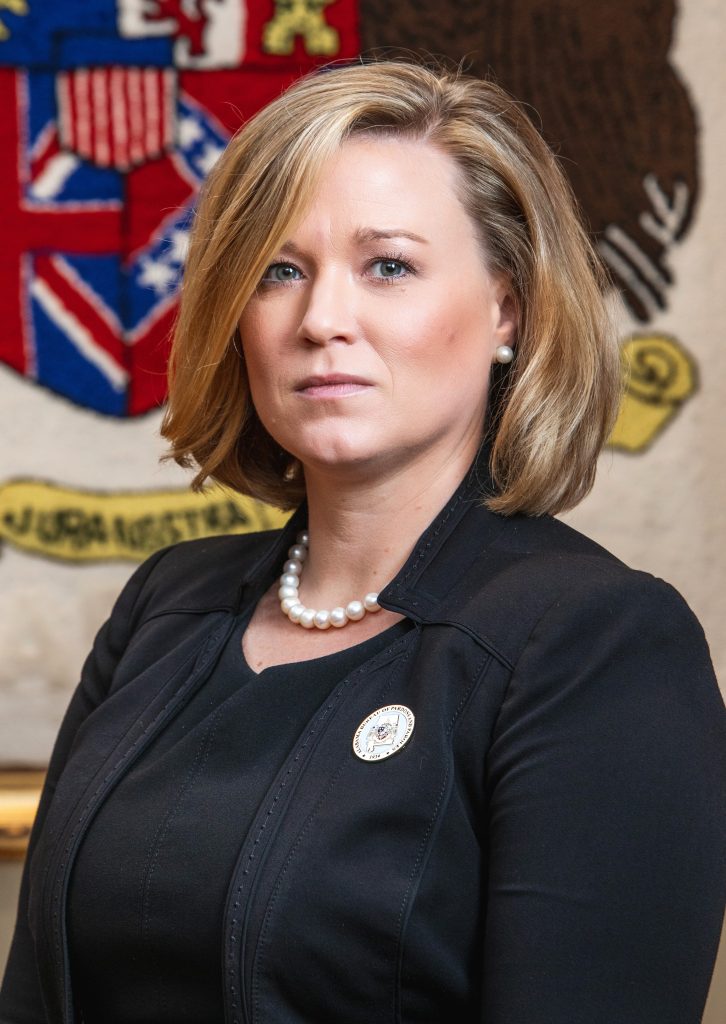 Director of Administration
The Director of Administration is responsible for the management of departmental units across the Bureau. The overview of special projects is completed through effective operating methods and organizational strategies. Monitoring daily operations is enhanced through continual improvement of information systems, financial data, human resource requirements, and other areas of projected growth.
Dani Moore serves as the Director of Administration for Alabama Bureau of Pardons and Paroles. Born and raised in Baldwin County, she now resides in Mobile with her family.
Moore acquired her Bachelor of Science in Psychology from Spring Hill College. Her academic experience opened the doors for her professional development. Moore has been proudly serving the State of Alabama since 2007.
Interning with the District Attorney's office her junior year of college, Moore worked with the Helping Families Initiative (HFI), a program aiming to prevent juvenile crime and improve family resources. This sparked her interest in the court system and the drive to serve her community.
Moore worked full-time for the District Attorney's office after completing her internship. Beginning as an assistant to the District Attorney John Tyson, Jr, she transitioned into a Trial Coordinator position in Circuit Court for Judge John Lockett and Judge Robert Smith.
After coordinating two courtrooms, she began working on special teams. This entailed a variety of cases and coordination with other agencies.
From 2011 to 2019, Moore worked for Circuit Court Judge Rick Stout as his Judicial Assistant. Upon his retirement, Mayor Sandy Stimpson appointed Moore as Chief of Staff in Municipal Court.
Moore serves her community as an active member of Mobile United. This organization aims to cultivate servant leaders that seek to improve the Mobile community. Additionally, she served as a member of the Board for Penelope House, a domestic violence center in Mobile, for many years.
She has been married to Zack Moore, Esq for 11 years. They have twins, who Moore says are her greatest accomplishment.
As a leader at ABPP, Moore wants and encourages every employee at the Bureau to realize the importance of his or her individual role within the agency. Aiming to cultivate personal ownership to ABPP, Moore is confident in the continued advancement of the Bureau and and the support of her team members and her community.