This unit encompasses the following divisions: Intake, File Room, Final Review, Setting and Parole Certificates/Releases. Employees of this unit are responsible for processing each inmate after they enter the Alabama Department of Corrections to determine if and when they are eligible for parole consideration. They compile all necessary information to determine an inmate's eligibility date according to Alabama law. The unit also maintains all inmate files awaiting parole consideration, including inmate correspondence and any statements in support of parole. They are responsible for setting hearings for all non-victim cases once the inmate is eligible, as well as sending parole denial letters following each Board hearing. Finally, the unit provides the final review for all parole files for accuracy and compliance with the law prior to each hearing.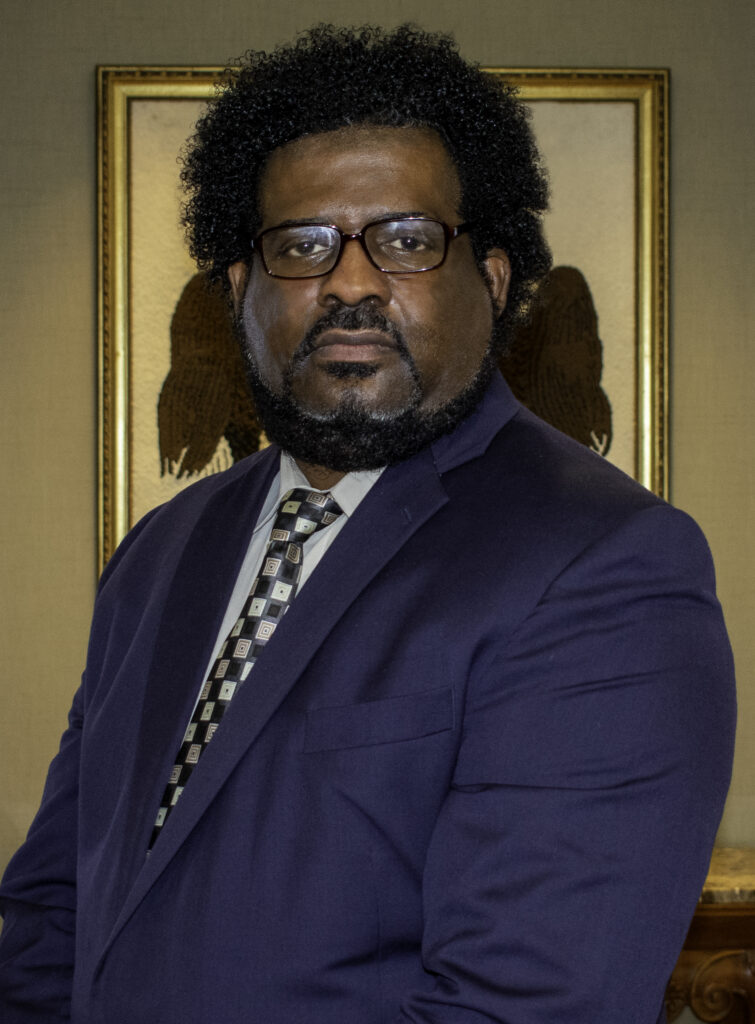 Jerald Jackson | Notifications Unit Manager
Jerald Jackson serves as the Manager of Intake, File Room and Setters in Board Operations for the Alabama Bureau of Pardons and Paroles. In this role he oversees all operations of the victim notifications process. Operations include locating and notifying any victims and other affiliates of an inmate's upcoming parole consideration hearing. The unit is also responsible for setting hearings on the parole consideration docket for all victim cases once the inmate is eligible.
Jackson began his career with ABPP in 2004 as a Probation and Parole Officer assigned to the Jefferson County/Birmingham Field Office. In 2013, he was promoted to Probation and Parole Officer Senior for the Shelby County Field Office. He returned to the Birmingham Field Office in 2017 as one of the Probation and Parole Senior Officers. While there, he served as a liaison to the Jefferson County District and Circuit Court Judges while supervising Probation and Parole Officers. In 2019, he was promoted to his current position at Headquarters.
As an officer, Jackson is certified by the Alabama Peace Officers Standards and Training Commission and Chemical Spray Certification.
A proud native of Alabama, Jackson earned his Bachelor of Arts Degree in Political Science from Alabama State University. In 2004, Jackson graduated from the Northeast Alabama Law Enforcement Academy, while there, he received his academy classes firearms award. Jackson also attends Homewood Church of Christ and is also a member of Kappa Kappa Psi National Honorary Band Fraternity and Omega Psi Phi Fraternity Inc.