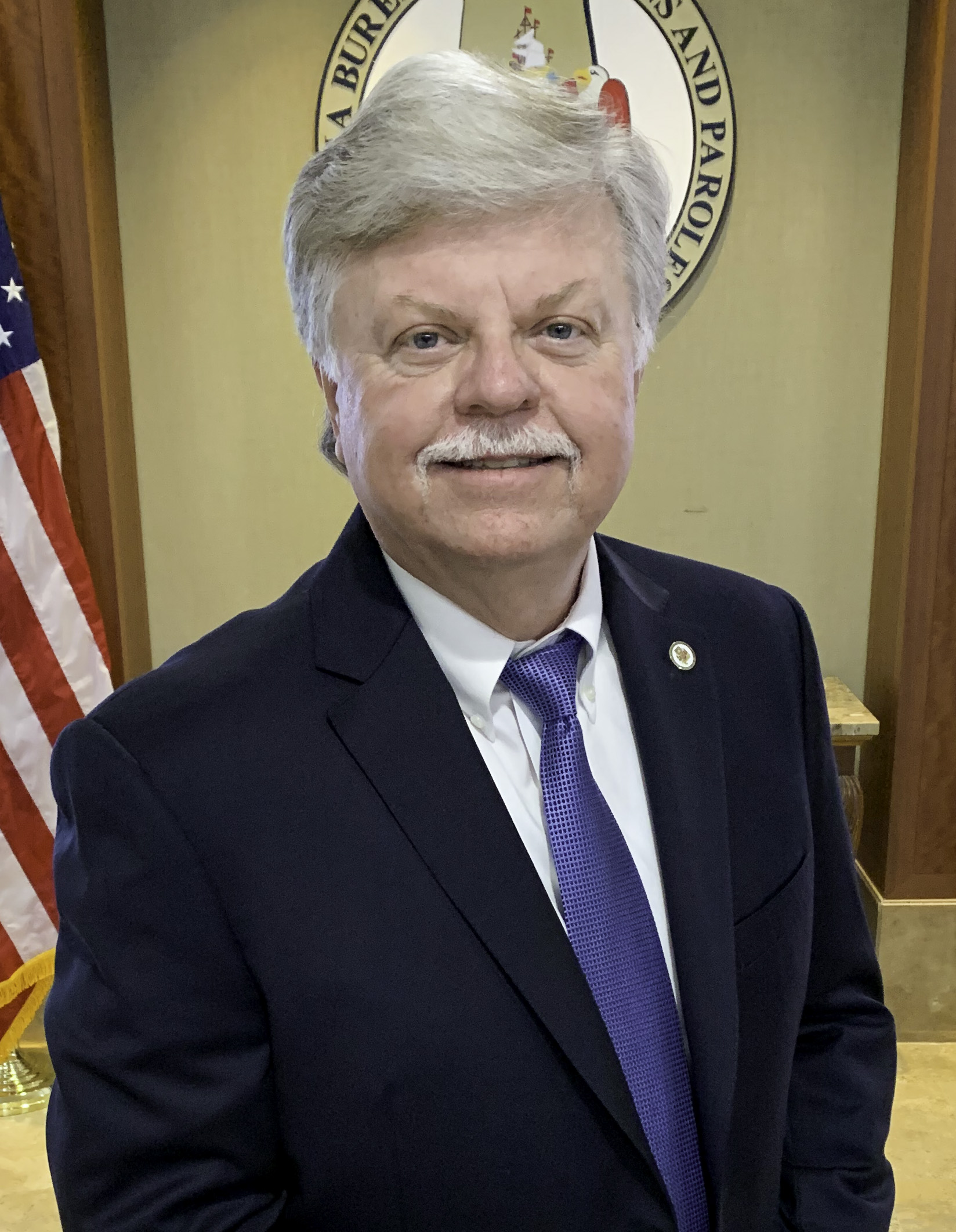 Director of Administration 
Mark R. Hall proudly serves as the Director of Administration for the Alabama Bureau of Pardons and Paroles. The Director of Administration is responsible for the management of the Accounting, Board Operations, Hearing Officers, Human Resources, Information Technology, and Victim Services divisions of the Bureau. Hall monitors daily operations and administers the continual improvement of information systems, financial data, human resource requirements and other areas of projected growth.
Hall is a seasoned professional with more than 30 years of experience in law enforcement, municipal operations and corporate management. He has been responsible for the development and successful management of multi-million-dollar budgets.
Hall has served as Commander of Investigations for the City of Pelham, supervising several successful high-profile capital murder cases from beginning to end, all of which resulted in convictions. Hall also served as Helena's Chief of Police from 2000 until he retired in 2004. Soon after Hall accepted a position as a contract criminal and civil investigator for the Shelby County District Attorney's Office.
During his law enforcement career, Hall gained experience in public presentation including numerous appearances on local television and radio. Hall once served as a guest commentator on a local TV news special during a live 60-minute television broadcast. Hall received his Alabama Peace Officers' Standards and Training Commission certification from the University of Alabama in 1981. He received his Bachelor of Arts in Human Services/Criminal Justice in 1998, also from the University of Alabama. Hall also attended the FBI National Academy 183rd Session (Quantico, Virginia).
Hall has polished his career experiences in the private corporate sector as well giving him unique and invaluable training in both public and private management where he served as Director of Emergency Response and Security for Southern Research Institute and Brookwood Medical Center in Birmingham, Alabama. His experience also includes participation in design and system implementation on multi-million-dollar construction projects related to security and access control.
Hall is a past member of the International Association of Chiefs of Police, Alabama Chiefs of Police, served as a Board member of Shelby County 911 and was certified by the American College of Forensic Examiners in Homeland Security. Hall has also served on the Shelby County Sheriff Department Civil Service Board and is a current member of the FBI National Academy Associates and the Fraternal Order of Police as a lifetime member.
Hall was elected as Helena's Mayor on October 9, 2012. He took the oath of office on November 5, 2012 and served two consecutive terms as Mayor. Hall is a 30-year resident of Helena and lifelong resident of the State of Alabama. As Helena's Mayor Hall was responsible for leading the city back from dire financial straits to a secure and positive financial standing, balancing the budgets for six years and adding almost $2.5 million to the cities reserve fund.
During his tenure, the City of Helena has seen many improvements and new businesses locate to Helena, adding more than 150 jobs and much needed tax revenue for the city. Projects Hall is particularly proud of include the completion of two new athletic fields at the City Youth Sports Complex, totaling more than $500,000, to accommodate youth football and youth soccer, and the addition of tennis courts currently being added to accommodate public use, high school, and youth tennis leagues at Joe Tucker Park.
Hall also led the efforts to manage and complete the new Helena High School Athletic Fields and has been instrumental in continued support for the Shelby County School Systems Helena school district, heading up efforts in which more than $9 million have been invested for improvements and for academic support at Helena schools as well.
As the appointed Director of the City of Helena Utility Department, Hall developed and implemented plans to renovate the city's struggling and failing sewer treatment plant. Initial cost estimates were in the $20 million range but through Hall's efforts and diligence with professional engineers, the total project was completed at a cost of approximately $8 million, saving the city's tax and utility customers almost $12 million on the project.
Hall is a proud Christian leader with extensive years of experience not only in law enforcement and criminal procedure, but also has invaluable real-life experiences as well — attributes that a good decision maker and leader must have in today's environment.