In recognition of Mental Health Awareness Month, the Alabama Bureau of Pardons and Paroles recognizes the dedicated service of the professionals who provide mental health services. Currently, the Bureau has 14 mental health professionals who are distributed throughout the state at Day Reporting Centers. Nine of these individuals are contracted through AltaPointe Health, one of the Bureau's many partners.
Alabama's largest health and human services organization, AltaPointe Health provides more than one million mental health, substance abuse, intellectual disability, and primary care services to adults and children.
"AltaPointe Health is fortunate to have a team that demonstrates the ability to add value to everything we are doing, and that includes working alongside Pardons and Paroles staff to help individuals make positive life changes and rebuild their lives," said AltaPointe Health CEO Tuerk Schlesinger.
The work done by these mental health professionals, combined with the supervision of Probation and Parole Officers, opens the door of success for probationers and parolees. It is the mission of DRCs to provide high-risk probationers and parolees the opportunity to change criminal thinking and behavior through a combination of counseling, educational training and close supervision.
Bureau Director Cam Ward said, "Mental health services are the linchpin for lowering recidivism. Mental health professionals who work tirelessly to provide these services are on the front lines to providing better public safety for Alabama communities."
Currently, full DRCs are located in Birmingham, Huntsville, Mobile, Montgomery and Tuscaloosa. DRC Lites, condensed versions of DRCs incorporated into field offices and offering similar treatment, are located in Bay Minette, Fort Payne, Guntersville, Opelika and Jasper.
Brad Ellis, Senior Social Worker at the Guntersville DRC Lite, said, "My favorite and most rewarding part of working at the Day Reporting Center Lite is the opportunity to develop meaningful therapeutic relationships with the participants of the program."
The Alabama Bureau of Pardons and Paroles is thankful for the collaboration with AltaPointe Health.
"Working with this population has taught me a lot about the person I am and that I want to be because they have strength, resilience and determination," said AltaPointe Health Therapist Tina James.
AltaPointe Health operates two free-standing psychiatric hospitals, 25 mental and primary health outpatient offices, and 36 residential facilities. These locations are found in, Baldwin, Clay, Coosa, Mobile, Randolph, Talladega and Washington counties.
For more information about AltaPointe Health, please visit www.altapointe.org.
AltaPointe Health Substance Abuse Therapist Eunice Brookins.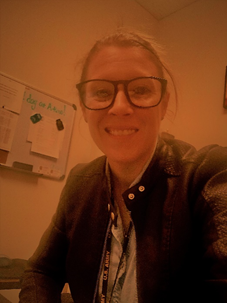 AltaPointe Health Reentry Specialist Ashley Clark.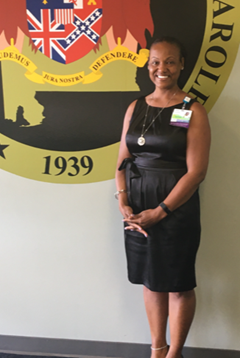 AltaPointe Health Reentry Specialist Bridgette C. Davis.
AltaPointe Health Reentry Specialist Lauren Hughes.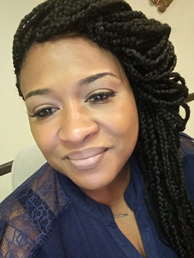 AltaPointe Health Reentry Specialist Janaska Hunter.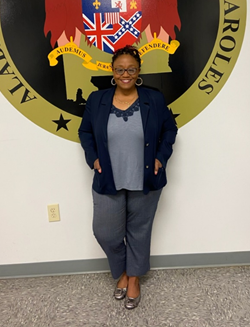 AltaPointe Health Therapist Tina James.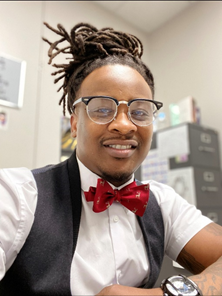 AltaPointe Health Therapist Brandon Moten.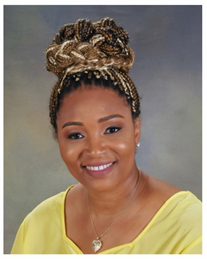 AltaPointe Health Therapist LaTonja "Shay" Perry.
AltaPointe Health Therapist Shannon Taormina.